The Easiest To Deploy Data Protection Platform Available
With ShieldIO's Secure Shield™
ShieldIO's Secure Shield™ empowers organizations of any size to overcome one of the biggest barriers to data economics: easily securing data and scaling it through the organization. ShieldIO enables encrypted search, compliance and uncompromised availability to an organization's most critical data at scale.
ShieldIO's Secure Shield data security platform protects your organizations' valuable data against intrusive attacks on your networks by criminal organizations and nation state actors today and in the future. Easily deployable and scalable encryption and data protection solutions that defends your company from data breach mitigation, business interruption, regulatory and reputational losses while enabling secure data use across the enterprise.
Eliminate the barriers that prevent you from protecting your Most Sensitive data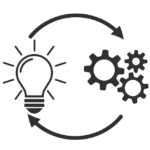 Eliminate the #1 barrier your organization faces in protecting valuable PII and PHI data – implementation and operational complexity! Secure Shield requires no lengthy implementation or business interruption.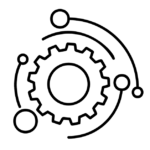 The Secure Shield Platform performs encryption and decryption with ephemeral keys, requiring no key store, and requires no application configurations to deploy.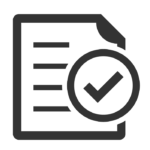 Assured REgulatory Compliance
Secure Shield's Ephemeral Key technology, Field Level AES 256 encryption, and search on encryption capability ensures regulatory compliance at all times protecting your organizations safe harbors.
Control Your Organizations data security with resiliency that is equipped for the future
Discover today how you can protect your company's reputation with resiliency and zero trust granular level data encryption, tokenization, masking, advanced user control, with ShieldIO's solution that is not only customized to your organization, but puts your security in your control.
Make Your Data Work for You
A Company's Data Is Its Most Valuable Asset

Securely Store Data in the cloud
Securely develop cloud strategies, deploy and scale rapidly while protecting data
Exploit rapidly developing data access technologies while remaining confident of of data integrity and protection

Securely Exploit New Cloud Architectures
Secure Shield's database agnostic delivery platform allows deployment of data across multiple platforms
Deploy on-prem, multi-cloud, or hybrid cloud environments while retaining control over data privacy

NEED FOR AGILITY OF
DATA DRIVEN USERS
User-centric access driving
complexity of data protection
Query Securely on Encrypted Data

Enable More Data Use Cases Securely
Cross Functional Analytics Securely
Third party distributed data collaboration while maintaining data privacy and regulatory compliance
UNLOCK YOUR BUSINESS WHILE LOCKING DOWN YOUR DATA
Let ShieldIO Show You How We Can Unleash The Power of Your Organizations' Data Usage While Maintaining Last Line of Defense
Protect Your Customer DAta and Business Reputation Now and IN the future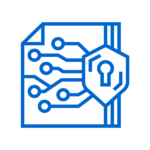 Encrypt Your Data Across Your Entire Surface
ShieldIO's Autonomous Driver Technology prevents data hijacking by encrypting it from the database field to the application client - Learn More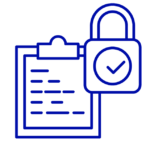 Control Your Own Data Integrity
ShieldIO's AI engine, aaRdra, allows you to control your own field level data security whether it is on-prem, in a private cloud, or a public cloud - Learn More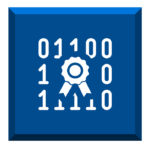 Resilient Zero Trust Data Security Today
Secure Shield's Platform delivers current NIST Standard AES 256 Encryption, but its encryption libraries are custom developed, and ephemeral key generation is accomplished across a distributed network. Resilient and redundant.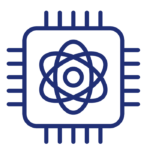 Future Proof Your Security
ShieldIO's Data Security Delivery Platform is future proof, able to deliver improvements in cryptography, including defenses against quantum computing, accomplished with batch updates that do not interfere with your business.